An eco-friendly plastic brick company has headed online to celebrate its product being sold in a major retail outlet The brick manufacturing and construction business was founded by two sisters, Kekeletso and Kedibone Tsiloane Mzansi took to the comments section to share their reactions to the super inspirational news
A locally manufactured brick company has impressed South Africans with its latest announcement. Ramtsilo Plasti-Bricks was founded by the Tsiloane sisters and today their eco-friendly products can be found in Builders Warehouse stores. Ramtsilo "Plasti-Bricks" are officially available in major retailers across SA.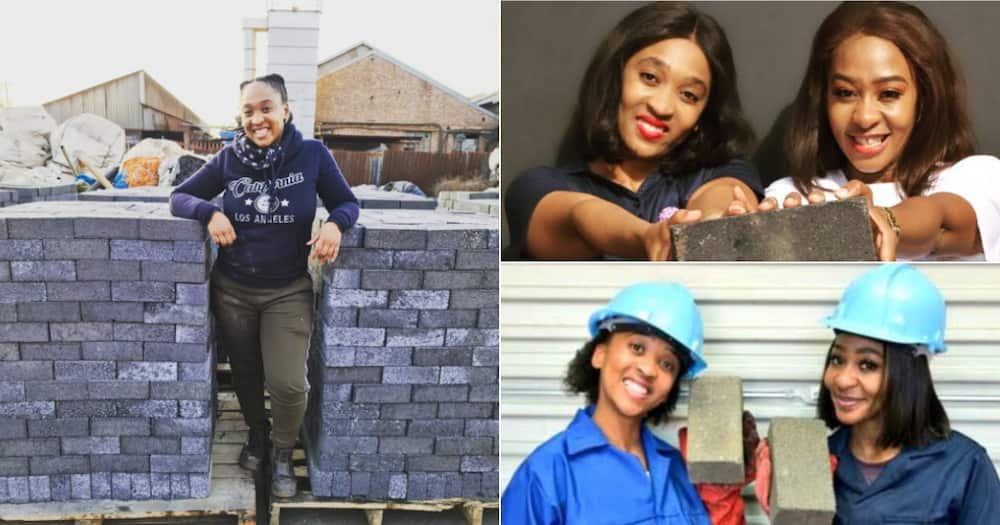 The company was founded by two incredible sisters. Images: @ramtsilo/Twitter Source: Twitter Heading to the official company social media page, @ramtsilo shared the incredible news. "We are So so proud to announce that the plastic bricks can now be found in Builders warehouse stores #Plasticrecycling #Ecofriendly #Ecobricks," the company captioned the post. The women-founded start-up also shared a smiley snap of one of the Tsiloane sister's standing proudly near a pile of the bricks. These girls are certainly making waves in the world of sustainable business.
Read more: https://briefly.co.za/108427-sisters-who-make-recycled-plastic-bricks-celebrate-a-major-milestone-bossbabes.html